I have separated my Wave Orbs – giving them their own shop page.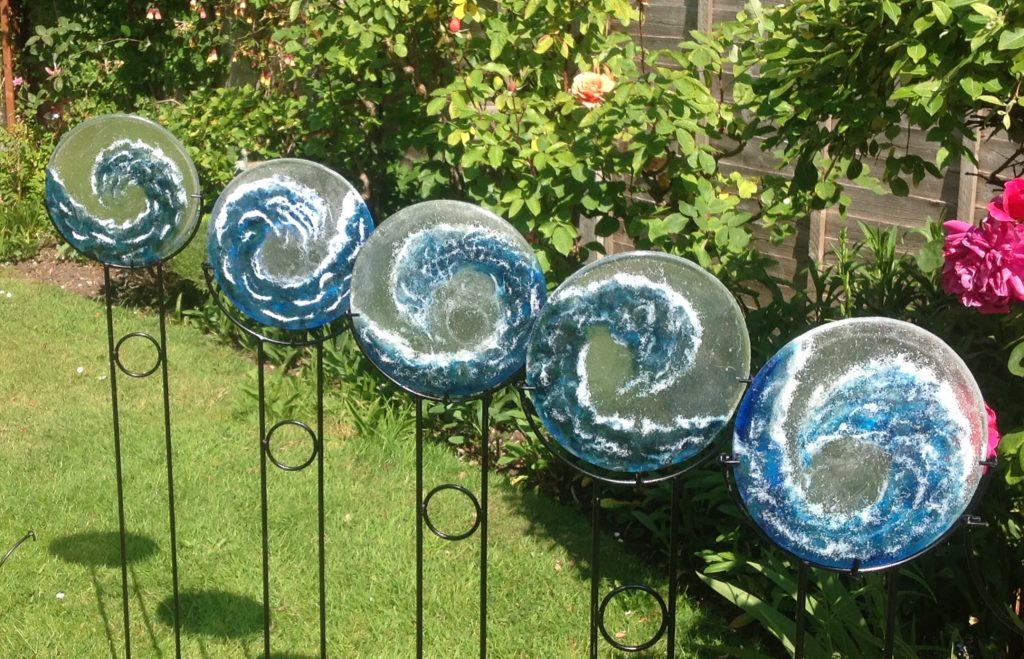 These have been produced in the same way as the Gardens Orbs, and can be displayed either inside or outside.
Each of the 'Waves' has been constructed of multiple levels of glass to give it depth. Each 'Wave' has spent at least 80 hours in the kiln at temperatures up to 800 degrees.
All Orbs are displayed in Half Moon Garden Stakes. Table stands are also available. All stakes/stands are included in the cost.These can be found in the 'display options' page accessed via the drop down menu.