I have tried try to capture the energy of the sea with the Wave Orbs.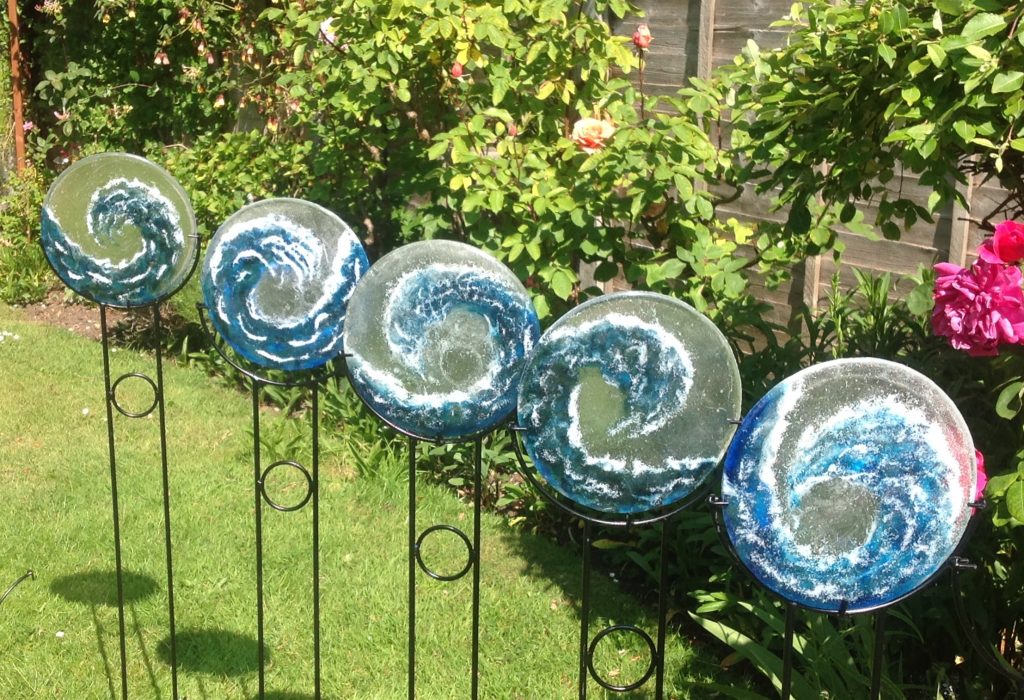 These Orbs normally required 4 visits to the kiln to produce colour that flows through the whole piece.
This process allows for the Waves to change in appearance as the sun or light hits it from different angles.

28cm Wave Orbs, complete with stand Cost: £250.